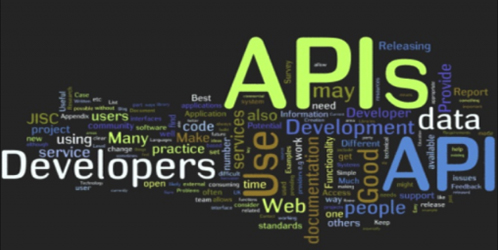 Opening up the healthcare IT using APIs
Let us face it! The healthcare IT is a closed environment due to many factors – regulation, privacy and security concerns, primarily run by legacy vendors, etc. However, it is catching up fast with digital innovation, especially because of consumer awareness and consumerization of healthcare related IoT devices. I recently wrote an article on this topic on how digitizing healthcare is not only saving money, but also does the most important thing by saving our lives, https://www.linkedin.com/pulse/digitizing-healthcare-because-our-lives-matter-andy-thurai. No one can deny that the healthcare IT is in a unique setting at the intersection of two of the hottest and fast moving technologies – API and IoT.
You know when government adopts a technology there is no going back :). Healthcare.gov (part of HHS) has been exposing information via APIs for a while now, https://www.healthcare.gov/developers/.  Kaiser, Aetna, multiple BCBS organizations all have robust API implementations – some for internal and some for external use.
I discussed some of those topics with IBM API business strategist Alan Glickenhouse (@ARGlick) recently which can be seen in this animated podcast below.
While you are at it, don't forget the wealth of information available from my good friend Kin Lane that is available here https://healthcare.apievangelist.com/
In this 20-minute podcast with Alan Glickenhouse (@ARGlick) we discuss the following topics:
1. Can APIs gain adoption in the heavily regulated healthcare industry?
2. Would APIs improve the delivery of services to consumers or to business partners?
3. Specific areas and use cases where APIs are gaining faster adoption over others
4. Would implementing APIs increase audience reach?
5. Common API patterns with health insurers.
6. Using API as a glue for the fast changing mobile applications.
7. Issues to be aware of while creating APIs.
8. Methodology for identifying and creating APIs
This article was originally published in LinkedIn on Jan 19, 2016 – https://www.linkedin.com/pulse/opening-up-healthcare-using-apis-andy-thurai/